What Is Cellulite Treatment (Cellulaze)?
Cellulite is a cosmetic problem that affects 85% – 95% of British women and 20% of British men.
Cellulite can affect people of all ages, shapes and sizes including those who are very slim. Cellulite can appear anywhere on the body, but most commonly appears on the thighs, buttocks, hips, upper arms and back, or wherever fat deposits are at their most concentrated.
Cellulite is caused when the connective tissue bands beneath your skin surrounding fat cells become tight and inflexible. Enlarged pockets of fat trapped by the rigid bands push up against the skin, giving the familiar dimpled appearance of cellulite at skin level. This effect can be exacerbated by thin skin which makes it appear more prominent.
Cellulite is best treated by Cellulaze, a sophisticated laser treatment that targets the underlying cellulite tissue and fat and simultaneously tightens the overlying skin.
Get in touch
Why do people have it?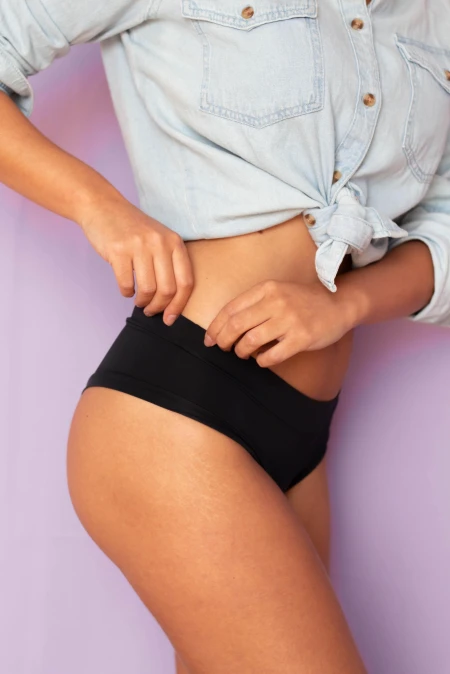 The benefits of cellulite treatment are both cosmetic and psychological, and include:
Quick, non – invasive laser treatment
Single, one-off treatment
Permanently removes or reduces Cellulite
Permanently smooths and tightens skin
Sculpts and contours treated area
Reduced self-consciousness wearing summer clothes
Improved emotional wellbeing
Who is suitable?
Cadogan Clinic considers individuals fit for the procedure, if all of the following are true of them:
You are in good psychological and physical medical health
You are at your ideal body weight
You have a positive outlook and realistic expectations of what can be achieved via Cellulaze
You are seeking to eliminate or reduce cellulite
You are seeking to smooth and tighten the overlying skin
You are looking for an effective solution, able to deliver long lasting results
What is Cellulite Treatment (Cellulaze)?
Cellulaze Laser Therapy is the world's first aesthetic laser treatment that uses minimally invasive means to reduce cellulite by directly targeting its actual structure beneath the surface of the skin.it works by stimulating an increase of the skin's thickness, treating the bulging fat, and releasing the tethering fibrous bands.
Cellulaze is an 'intelligent' laser treatment that is able to deliver longer-lasting results than other non-invasive treatment methods, by directly targetting the subdermal structures that forms the foundation of cellulite instead of only temporarily seeking to treat the cosmetic appearance of cellulite.
Every year millions of pounds are spent on creams and gels trying to get rid of those stubborn dimpled, fatty deposits. Cellulaze is a one off treatment that can deliver far more impactful improvements.
What is the difference between Cellulaze and Liposuction?
These procedures do not achieve the same goal; however, many patients may find themselves torn on which one would be best for their personal needs.
Liposuction is the best option if you're looking to remove unwanted fat from specific areas on the body.
Cellulaze treats smaller pockets of cellulite to improve the appearance of the skin, but does not remove fat. In some cases, patients may actually benefit from a combination of both these treatments. You surgeon will be able to help you determine which procedure can treat your areas of concern.